Project //

Ontario Lottery & Gaming
The Challenge
A test for wind-resistant parking lot pole banners began with three test banners. The weekend after they were installed we had a very severe storm with very aggressive winds. A call received on Monday from the client seemed worrisome until we were told that a competitors brand that had been installed next to ours were gone and could we come in with 6 more of ours to replace them.
The Result
We now have approximately 100 banners in that lot. Most of them are the original installations that have remained effective for over 7 years. Since then we have been used to solve many requirements both inside and outside of the building including re-wrapping kiosks, and signage of all kinds. They think of us as "go to" problem solvers for those small issues that constantly come up and we have also won large competitive bids based on our illustrated value as a resource.
Client Feedback
"Big Picture Imaging has saved us a significant amount of money on an annual basis based on the reduction of repairs we have encountered over the last 7 years."
John Wakeling – Property Services Manager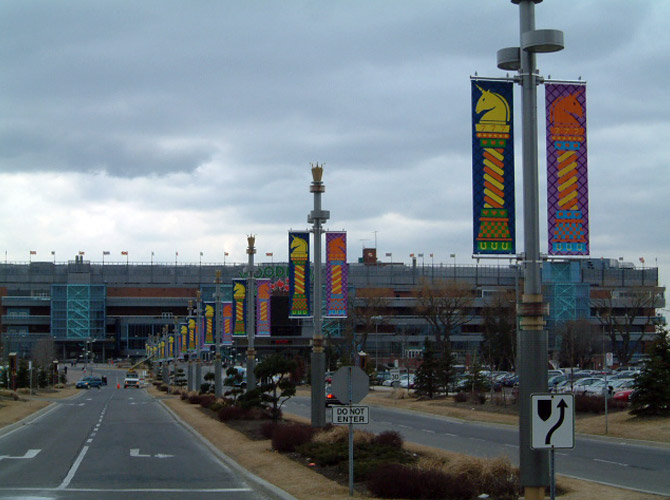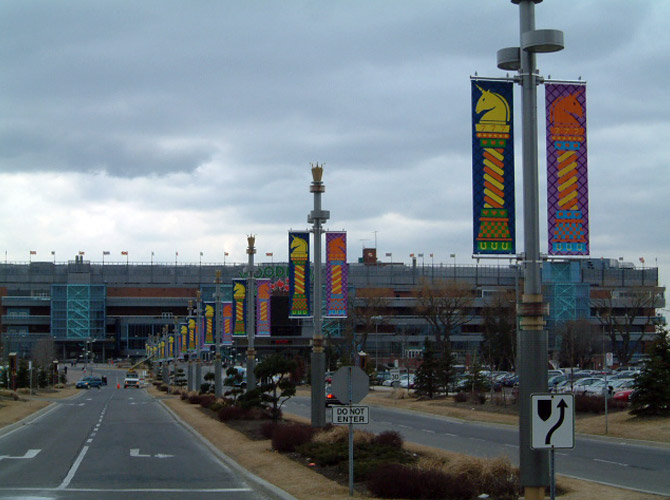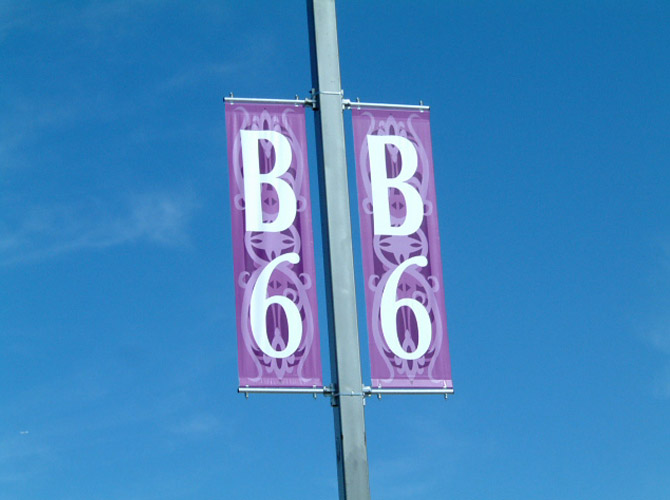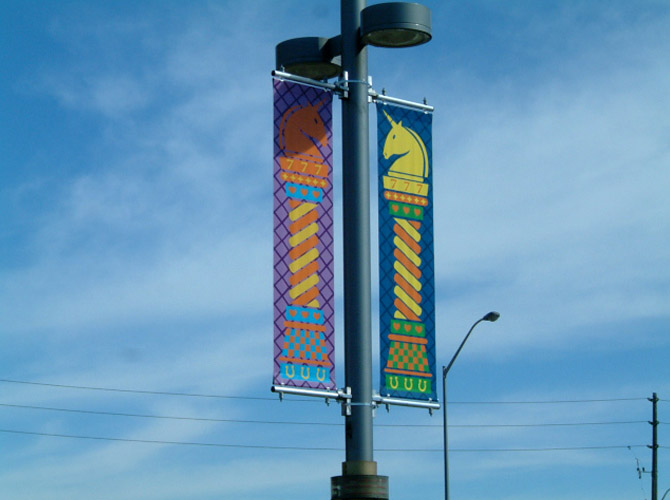 Project Timelines
What started as a weekend test led to a year long transition from an existing system that failed regularly, to our system aiming for and achieving savings in the process. We changed out about a dozen systems a month until over a hundred were installed. Our regular maintenance has minimized cost that this very windy lot experiences.
Parts of the Puzzle
Provide whimsical design that assisted patrons in locating where they parked their vehicles. Two standard sizes needed to be implemented based on existing poles heights already in place. Ensuring that safety certifications to permit workers on site and passing stringent conditions to be allowed to be in sensitive areas within the property.
Learnings
How to develop a finishing process on our banners that was bullet-proof (not literally). We added extra nylon reinforced seems that could take a triple load of stress that resulted in a very high degree of performance and longevity.