Project //

Hilti

In a very short time frame, deliver extraordinary graphics to communicate some key message to staff and clients at the Canadian corporate head office. The objective was to turn large blank walls into an environment the displayed the core personality of the organization.
The Result
Messages that conveyed everything from the founders philosophical basis for his global organization, to messaging that incorporated core values, capacities and historical, evolution to the phenomenal entity that they have become.
The feedback for the finished result comes to us from our direct contacts who orchestrated the project within. They are receiving praise for a job well done and that is enough for us. We have accomplished what we set out to do. Make our clients experience a sense of satisfaction in knowing they made the right decision to engage our services.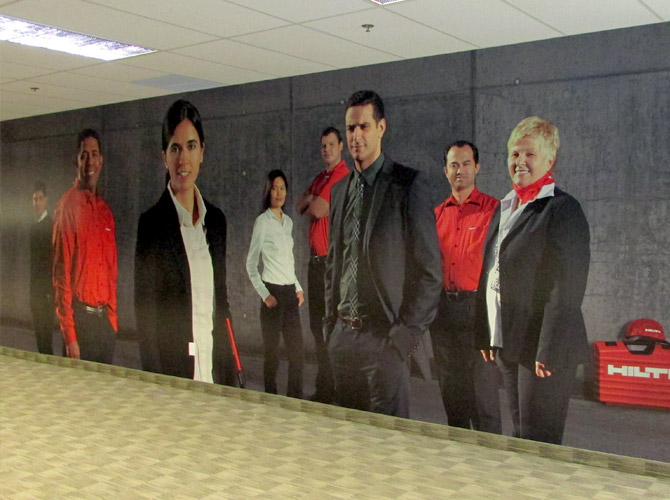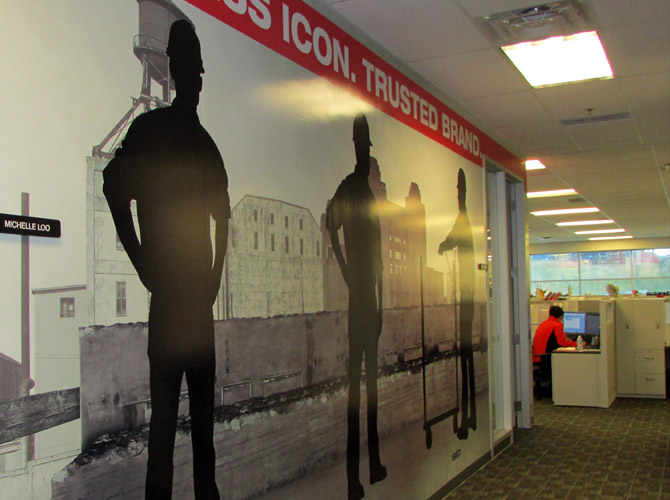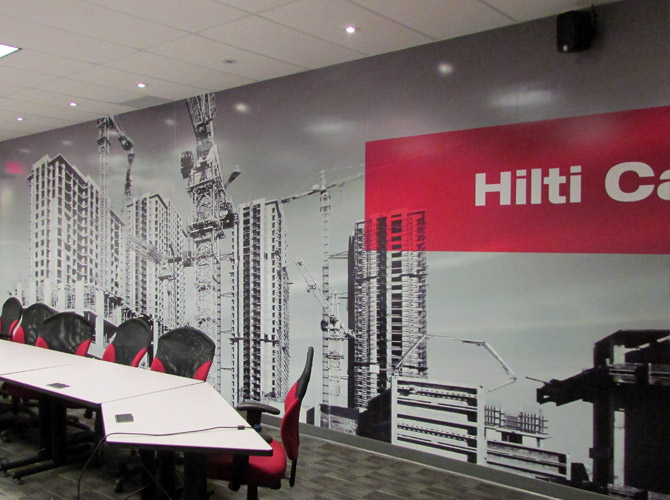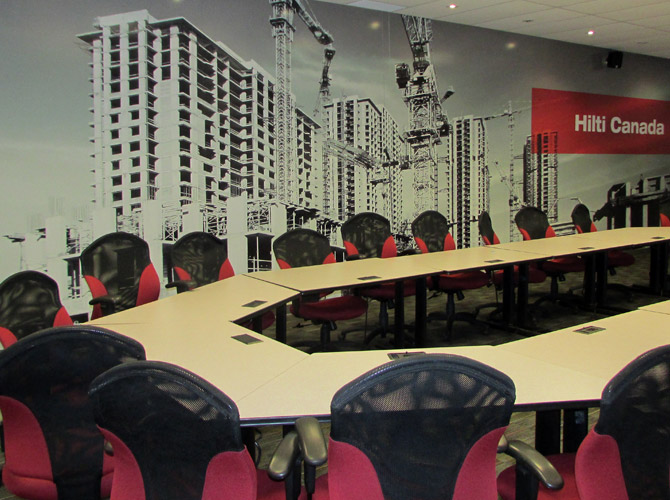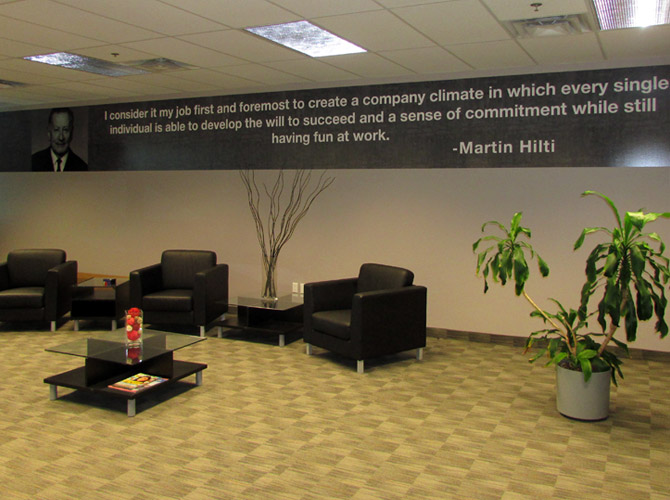 Project Timelines
From the time we had final approved files; we had this project produced and on the walls in a week.
Parts of the Puzzle
Measuring the spaces
Securing very high resolution files to work with
Working with an out of country designer
Ensuring adherence to brand guidelines
Working quietly and efficiently in an active customer service centre
Keeping the workspace clear at all times
Working under tight timelines to ensure environment is ready for special guest expectation
Learnings
Efficiency or execution is directly related to decisiveness of key stakeholders. Things moved quickly because decisions were processed rapidly by client.