Project //

Dufferin Peel District Catholic School Board
The Challenge
To find a way to install an effective banner display to promote special programs available by school that could be up dated as required.
The Result
A logistically sound execution that enabled co-ordination of 20+ schools receiving tailored sizing to maximize exposure of message
Client Feedback
Many of the schools selected through the school board, now also do business with us on a direct basis for other requirements. They were pleased with the reliability of our performance and continue to use us on projects that support their community awareness projects.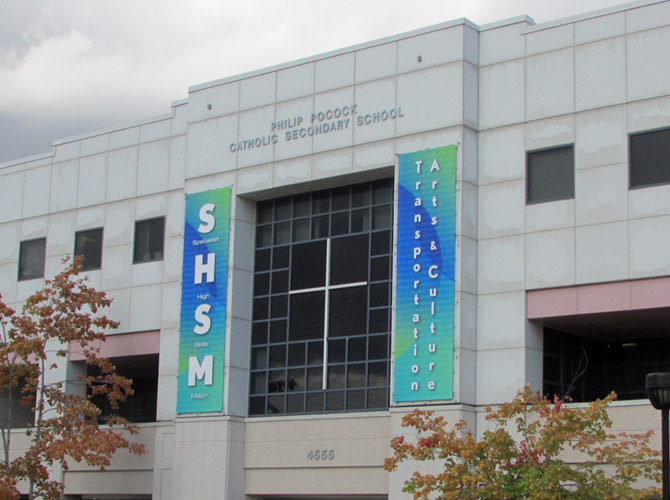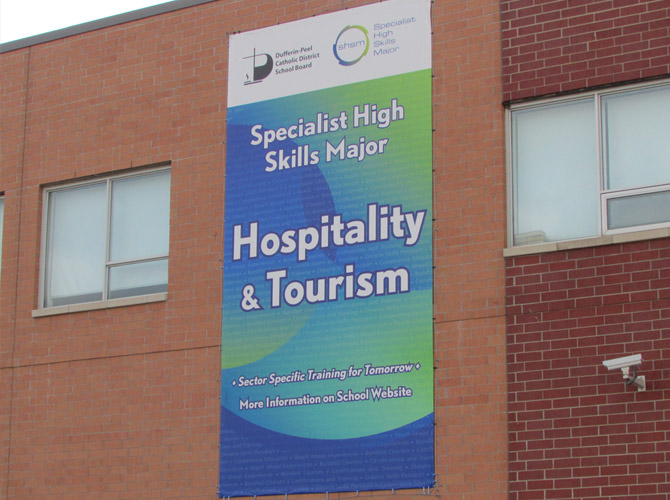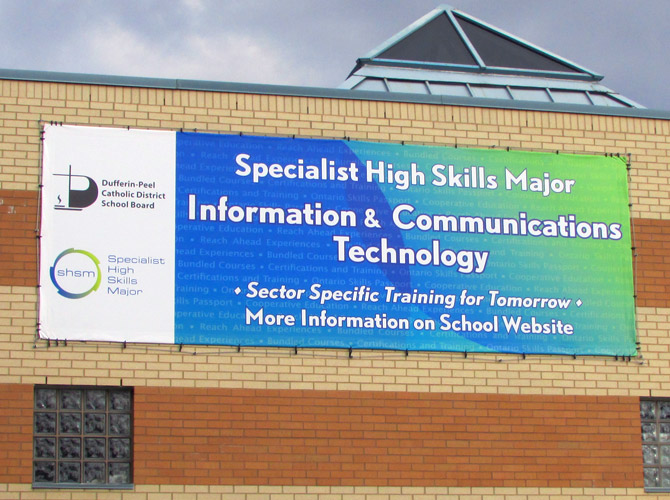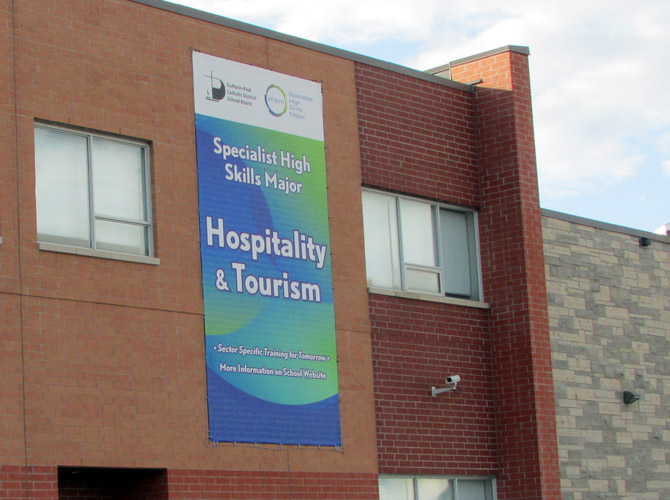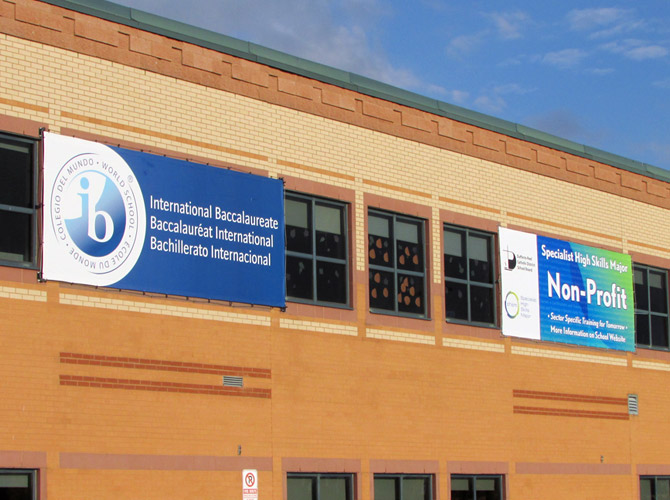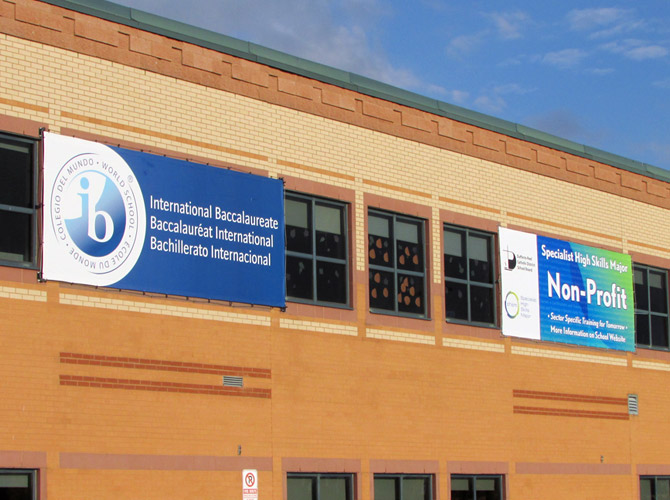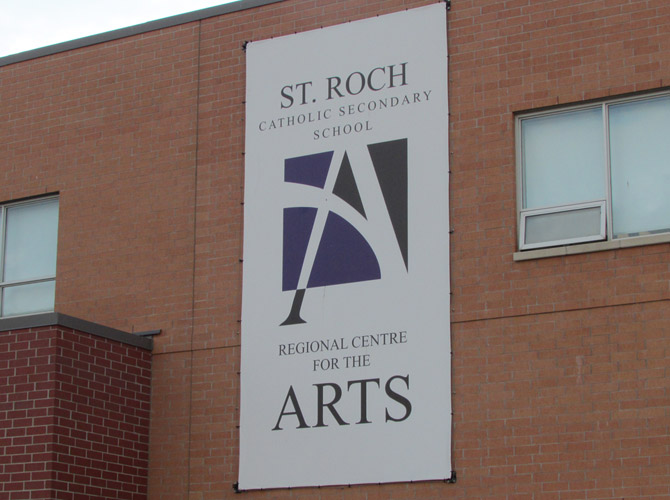 Project Timelines
Design was quick because we were chosen as a vendor based on an indoor signage project we were awarded. The new design was an adaptation of that. From final approvals through the various committees, once the go button was pushed about 20 schools were handled within two weeks.
Parts of the Puzzlw
Determining an effective hardware system that would ensure safety, enable updates and ensure a top quality final impression. Timing installations around fixed school schedules. Working with individual school principals as well as school board representatives to determine sizes and locations to optimize exposure.
Learnings
The main thing we have become convinced of is that the cable system we use on large banners is the most secure and cost effective framing system available. We now have used it on 60'w by 10'h systems, 32" x 27' systems, 32' x 32' systems and have no doubt this system will manage any size, anywhere.