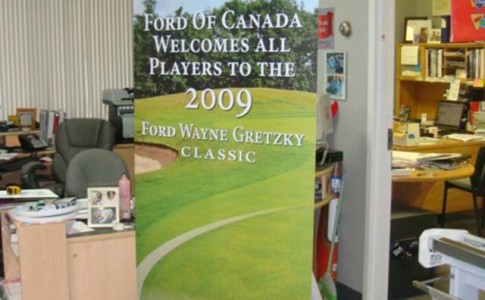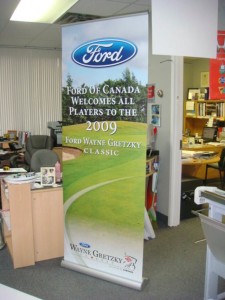 This is one of those categories where price versus value are important considerations.
In the last few years, there has been an influx of inexpensive banner stands. There are a couple of key areas where manufacturers save costs to meet the demand for a low price product. First is the grade and thickness of the material used to make them. Thinner and thinner aluminum is not about making the stands lighter weight and easier to transport . It's about making them at lower cost. There is no question that there is a demand for lower cost products.
But there is a trade off. Thin means easily damaged and anyone who utilizes these stands knows the abuse they can take. The main issue is the spring mechanism. Very few of the cheaper products can handle the repeat requirement of pulling them up, under tension, and retraction back into the base.
another area of cost is the material used for the graphic. The cheaper media will retain the memory of being curled up tight in the base. Better quality medias are designed to forget the curl and lay flat when extended.
It can come down to this. You can never make a second first impression. If a potential client sees a sloppy presentation of your brand; what are their concerns about how to actually execute your services? Do you want to be concerned about that?
Check us out at Retractable Banner Stands at gobpi.ca