Automotive Dealership Support
Making your dealership showroom or service area shine.
Providing your dealership with the in-store marketing support it needs.
We have experience in the automotive retail environment that speaks to your customers and most importantly make them want to come back over and over. It's keeping the customer, as much as finding them, and we are very good at helping you do that.
How it works
A process has been established that works after our experience in supporting dealerships in Vancouver, Calgary, Winnipeg Ontario (our home base), Laval and Halifax. In some cases we provide unique custom branded service shuttles and when it comes to showrooms and service areas we shine. We review your environment. We provide a menu of options for an interior graphics pack that enhances your dealership so a client really does want to have a relationship with your supporting operation.
See our auto dealership specific website for the full story.
Why it works
You have invested millions in your buildings to provide a structure to house your business. It's a competitive environment out there and there has been a paradigm shift. People shop for their vehicles on-line. They now come in to your store shopping for a dealership, not the vehicle. Does your dealership offer an impression that you want them to pick you?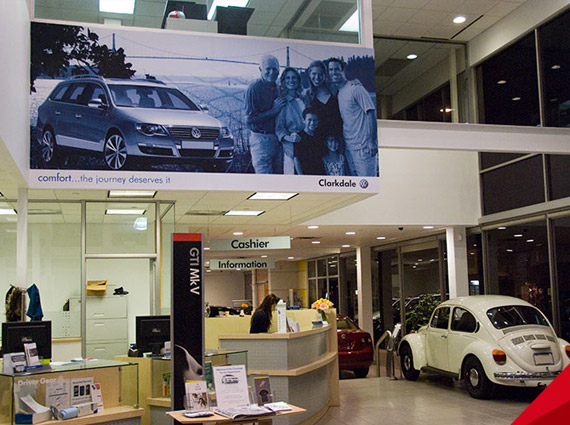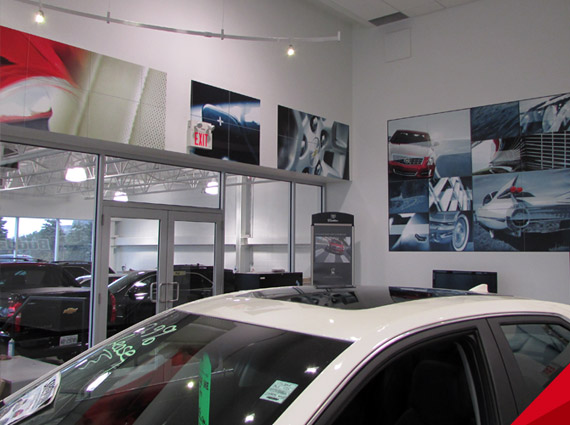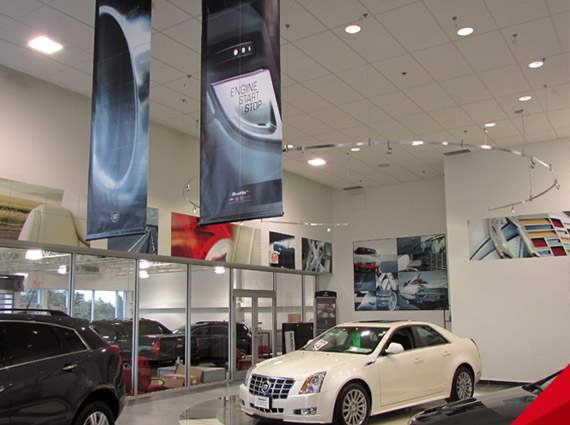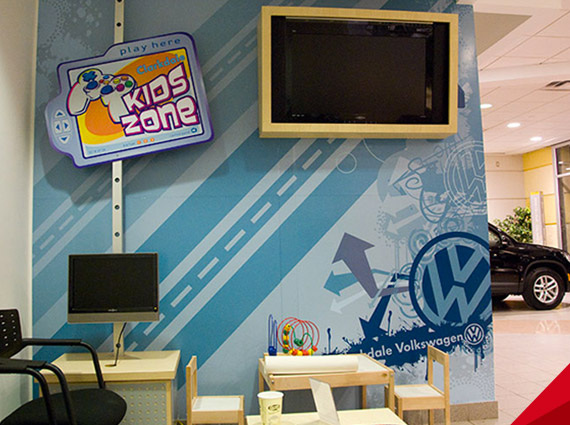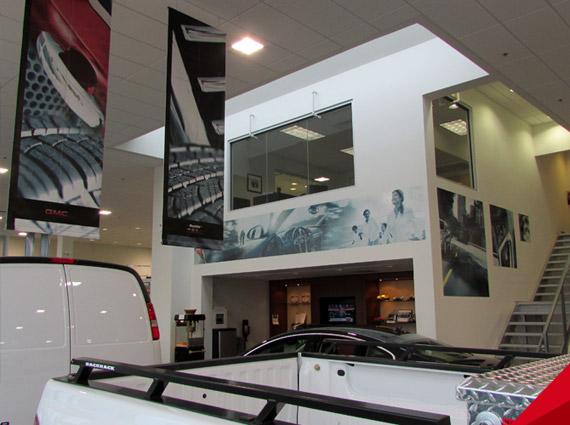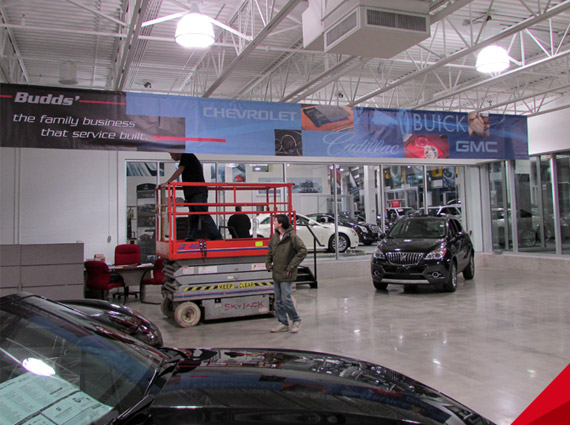 Common Applications
Showrooms, Service Areas, Drive-Through's, Technician Bays, Parts Counters, Receptions, Sales Offices, Boardrooms