Family Owned and Operated business in the greater Toronto area, 100% Canadian.
We're invested in delivering the very best printing services for our clients.
Big Picture Imaging Incorporated is a family owned and operated company that focuses on premium quality printing services.
Our main printing services centre on providing support to clients who need an awareness generated of their businesses. It's really that simple and our aim is to always try to bring the message in a clear and simple focus to potential customers on their behalf.
The tactic could be a trade show booth, a vehicle wrap, a banner stand or a giant coffee cup, though the fundamental purpose is to get a customer looking, and more importantly learning why a potential customer should be interested in our clients' business.
Many consultations begin with a client question that starts with, "Can you create…?" Being a resourceful and experienced solutions provider enables us to say "Yes" more often and we take commitments seriously. Quality and reliable printing services are very important to us.
Our team may be small but everyone works together to deliver BIG!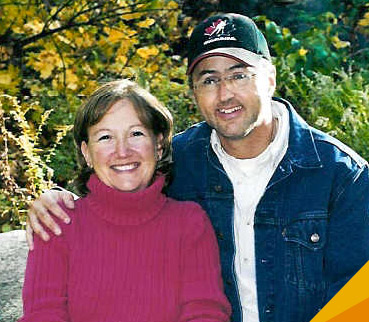 Brian & Jan Spiteri
Owners
Brian has sales and marketing management involvement in such companies as Polaroid: National Sales Manager, First Alert: Canadian Business Unit Manager, Kidde Canada: Vice President Sales & Marketing and divisions of the Newell-Rubbermaid group as director of sales where he was officially recognized as a key contributor during leadership development conferences. Brian is passionate about identifying ways to exceed expectations. His drive to exceed sales goals as an employee has translated into delivering the best printing services product possible to his current list of clients where "best value" is the basis for any product or service provided.
Jan brings organizational skill sets that support operational efficiencies and has a natural inclination to do the job right the first time. Her background in banking, coupled with office organizational support, has made her a valuable contributor that has allowed BPI to operate and focus on serving our customers first as the core of our business.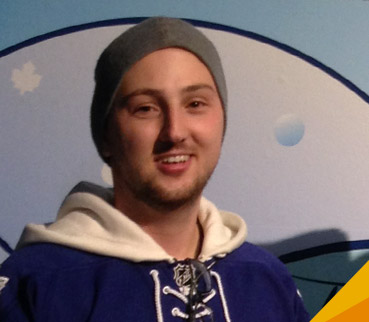 Dale Spiteri
Creative Production File Art Development
This focus on customer service has stayed in the family as Dale, a graduate of the University of Western Ontario and holds his degree in Media Information Technologies, leads our production and Creative Production File Art Development. In this PC/Mac world of production activity, he has played a critical role in supporting our printing services business and more importantly - our customers.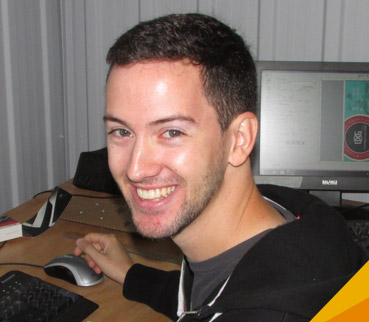 Daniel Spiteri
Project Coordinator
Daniel, who graduated from Sheridan College Institute of Technology and Advanced Learning with his Business Administration (Marketing Major) diploma, is our Project Coordinator who makes sure that the wheels are efficiently turning. He makes sure all parties are contributing their roles in ensuring the job gets done on time and the right printing services materials are there at the right time. His role touches on procurement, sales, production and execution, process planning and more.